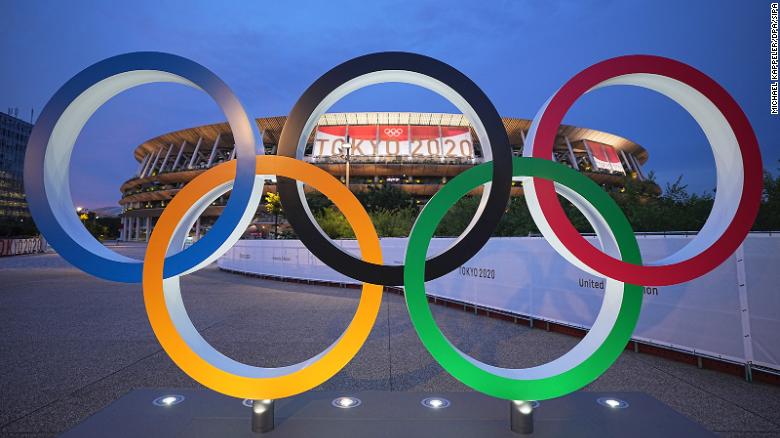 Olympic football finished up in the early hours of Saturday morning (at least in US time zones), the day after the opening of the 2021-22 season–a turgid 1-1 draw between Monaco and Nantes. Though I haven't played close attention, here's a quick rundown of the 10 best games from both the Women's and Men's tournaments, so far as I could tell.
This was a wonky year, as one might expect from a Covid-delayed Olympics. Particularly on the men's side, the compressed offseason has made it an even less glamorous competition than usual, with virtually no participation from legitimate stars. Adding to the fun, NBC seems to be doing a much better job of protecting their "intellectual property" rights than of delivering that property in a useful way. As a result, I can only provide free links to highlights of three games, though four others are available to Peacock subscribers. That still leaves three games without legal highlights in the US, including what was almost certainly the finest game of either tournament. You can do better, NBC.
Wed. July 21st Japan 1 – Canada 1 (Sapporo, Women's Group E, Game 1). Though Canada would eventually claim the gold medal, they did so while only winning two games and without scoring in the knockout rounds except from the penalty spot. In fact, their opening fixture against host nation Japan was quite likely the most interesting of the bunch. It opened with an early goal from Canadian icon, Christine Sinclair. But even before Sinclair's goal, Japan were getting the better chances. At the start of the second half, goalkeeper Stephanie Labbé fouled Mina Tanaka to prevent her scoring, giving up a penalty. Foreshadowing her shoot-out performances in the knockout stages, though, Labbé saved Tanaka's effort to maintain Canada's lead. Labbé came off shortly afterward, and though Canada were the more threatening team in the 2nd half, they couldn't get an insurance goal. That allowed Mana Iwabuchi to score late on a breakaway, brilliantly chipping Labbé's replacement, Kailen Sheridan. It did not look like a gold medal performance, but Canadian fans won't be bothered.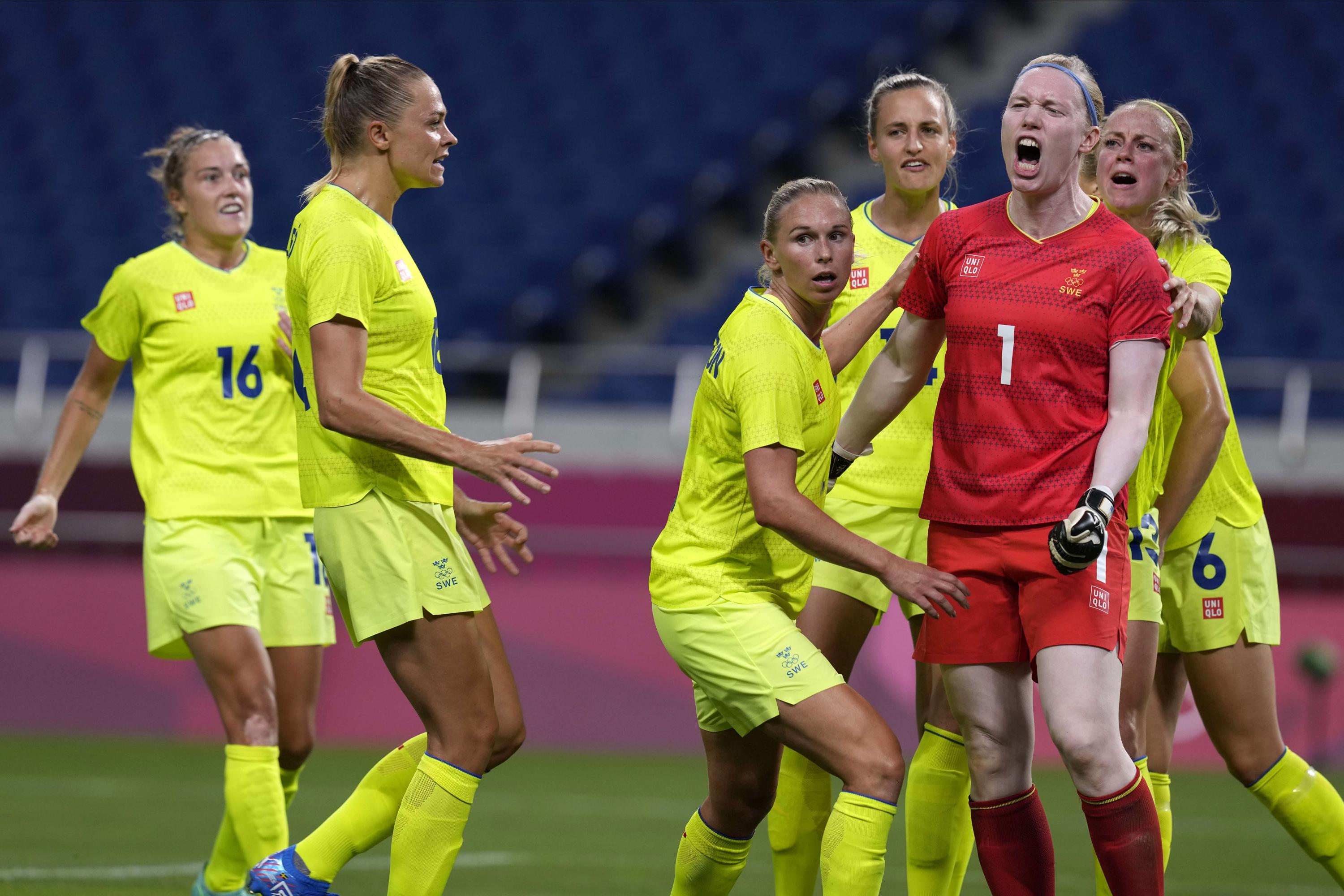 Sat. July 24th Sweden 4 – Australia 2 (Saitama, Women's Group G, Game 2). Sweden, by contrast, looked bound for a gold medal from the outset, opening the tournament with a historic 3-0 win over the United States, and following up with an even more exciting win against Australia. Though Sweden went ahead midway through the first half, Sam Kerr scored headers in the latter portion of that half and at the start of the second to put Australia ahead–as well as drawing a reasonable penalty shout that wasn't given shortly before halftime. But Sweden continued to attack, Sofia Jakobsson crossing in for her 2nd assist of the game (to Lina Hurtig) and Fridolina Rolfo scoring her 2nd goal to put Sweden back ahead just after the hour mark. Australia made changes after the goal, but it was starter Caitlin Foord who drew a penalty–only to have Hedvig Lindahl make a spectacular kick save on Kerr's effort down the middle. Stina Blackstenius added the insurance goal in the final ten minutes. In truth, Sweden were the best team in the competition, and silver has to have been a disappointment.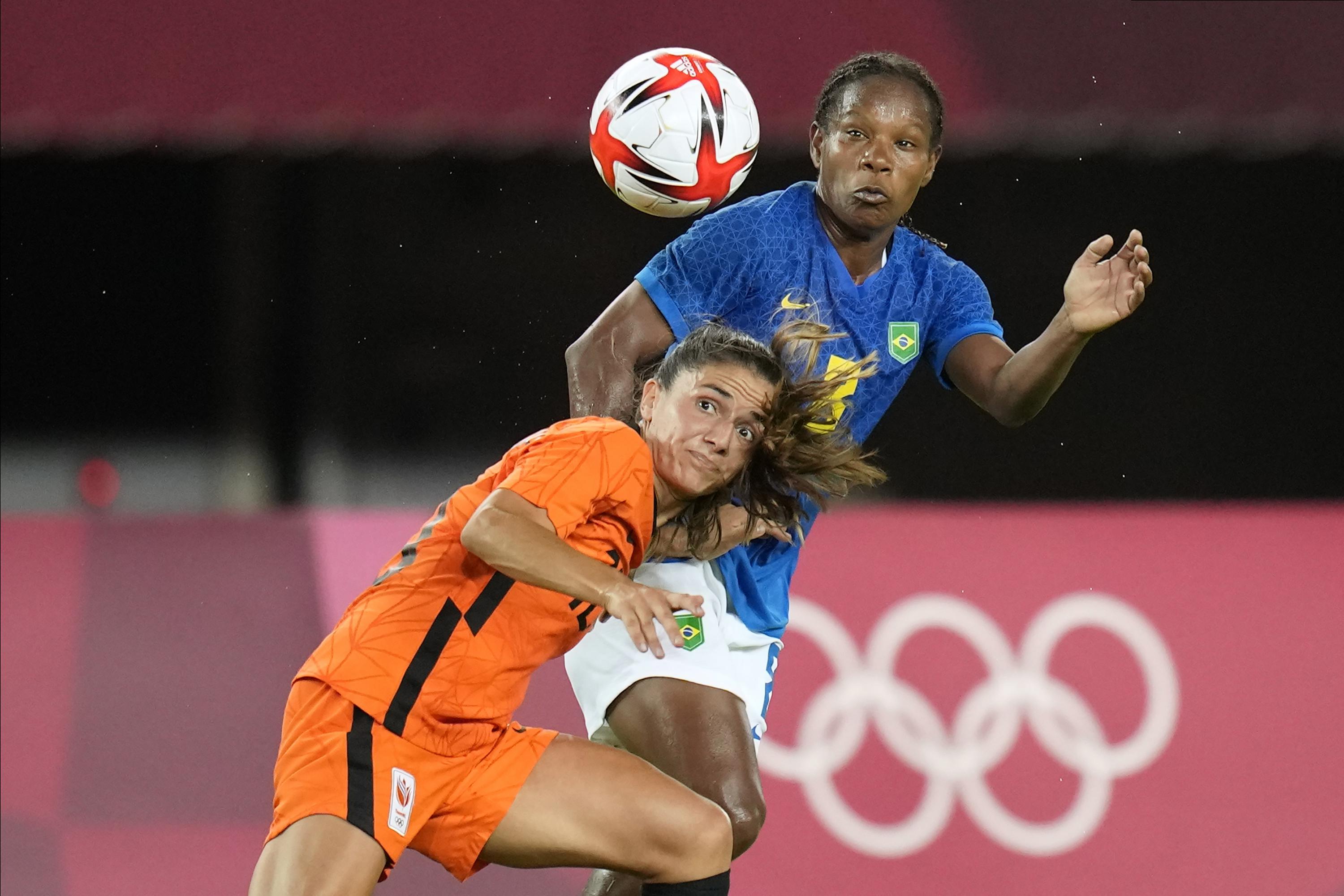 Netherlands 3 – Brazil 3 (Rifu, Women's Group F Game 2) It is surely a measure of the significance of the Olympics in the women's game that there were so many good group stage matches in a tournament where eight of twelve teams were assured of advancing. Group F proved a goalfest (over 7 goals per game, on average), and not just in the mismatched games where Brazil and the Netherlands hided Zambia and an under-performing China. Earlier in the day, China and Zambia's 4-4 tie had effectively ensured that neither would advance. Vivianne Miedema's early goal in this showdown between likely group leaders was quickly equalized by Debinha. It took Miedema until nearly the hour mark to put Holland back ahead. But almost immediately, Ludmila Da Silva earned a penalty, scored by Marta (though it probably should have been a free kick at the edge of the box), and scored herself off a disastrous back pass by Aniek Nouwen to put Brazil ahead. Pia Sundhage's Brazil tried to sit back and soak up the pressure, but Dominique Janssen converted a questionably-awarded free kick with real style to open things back up for an exciting if ultimately unproductive final ten minutes.
Sun. July 25th France 4 – South Africa 3 (Saitama, Men's Group A, Game 2). The failure of most nations to even send legitimate U-23 sides to the tournament (understandable given the recent conclusion of both the Euros and Copa America, to say nothing of beginning of the European season this weekend and next) made for an especially fallow group stage on the men's side of things. The best of a bad lot, however, was this delightful David and Goliath meeting. Though France sent a virtually unrecognizable side, it did contain Marseille's Florian Thauvin and 35 year-old Liga MX export, André-Pierre Gignac, a semi-reprieve from his national side exile. No one, to be sure, expected them to fall behind three times to a feisty South African side, two of them stunning goals (with a magnificent "putting the game to bed" celebration to boot). Each time, Gignac responded, with a tap-in, a header, and finally a penalty late in regulation. Then he found Montpellier's Téji Savanier (somewhat amazingly, France's 3rd allowed senior player) with a cross in stoppage time to break South African hearts. Neither side would advance, though in their defense both Group A partners, Mexico and Japan, would make the semifinals.
Fri. July 30th Great Britain 3 – Australia 4 (Kashima, Women's Quarterfinal). It's a real crime that the finest game in the whole of the Olympics was not broadcast at all in the US (so far as I can tell). Great Britain were the better side in the first half, despite a strong start from Australia–but it was Australia who took a one-goal lead into the break off a late set-piece. Ellen White scored a second-half brace to put England ahead with just under thirty minutes remaining, and as time ticked away that looked like enough. But right at the end of regulation, Sam Kerr scored to take the game into extra time for the Aussies. Great Britain looked the more likely side in the first period of extra time. They brought on Nikita Parris midway through, and almost immediately she earned a penalty–but Teagan Micah saved Caroline Weir's attempt. Instead, it was Australia's extra time substitute, Mary Fowler, who put her side ahead at the end of the first period. Then Kerr opened the 2nd period with a header to give Australia an insurance goal. They would need it, as White completed her hat trick with five minutes remaining to pull Great Britain back within one–but Australia held out against a stiff attack to advance to their first semi-final, the first of three teams from Group G to do so.
Netherlands 2 [2] – United States 2 [4] (Yokohama, Women's Quarterfinal) Peacock highlight. After a decidedly shaky group stage performance, the United States looked like they might be growing into the tournament in this heavy-weight quarterfinal tie. Despite a strong start from the US, Vivianne Miedema scored a stunner with effectively her first touch to put the Dutch up against the run of play. But it quickly became the Lynne Williams show in her first start on the right flank for the US. She assisted Sam Mewis and then scored her own goal to put the United States back ahead by the half hour mark. Just before the hour mark, Miedema again scored, her tenth of the tournament(!), to bring Holland level. Alyssa Naeher had to save a penalty attempt late in regulation to take the game to extra time, where both Christen Press and Alex Morgan had potential game-winners ruled offsides (as, in fairness, did Lieke Martens). The Netherlands won the toss to go first in the shootout, but Naeher made two saves to put the United States through.
Sat. July 31st Spain 5 – Côte d'Ivoire 2 (Rifu, Men's Quarterfinal). Peacock Highlight. Spain and Côte d'Ivoire both brought fairly serious teams to the Olympics, and it showed in this opener of the men's knockout stages. Manchester United's Eric Bailly scored early off a corner kick, but a defensive miscalculation around the half hour mark allowed Dani Olmo to equalize. But Côte d'Ivoire defended resolutely against Spain's possession game and had their share of chances on the counter-attack. Then Max Gradel appeared to have sealed the upset at the start of injury time with a goal off a turnover. Spain brought on Rafa Mir, and almost immediately he took advantage of nervous defending from Côte d'Ivoire to equalize. Extra time was all Spain, as a handball penalty gave them the lead before Rafa Mir completed his post-regulation hat trick to inflate the scoreline in what was in fact a narrow victory for the pre-tournament favorites.
South Korea 3 – Mexico 6 (Yokohama, Men's Quarterfinal) Peacock highlight. Mexico beat out France for the 2nd place birth from Group A, setting up this quarterfinal match against a relatively untested South Korea side. Luis Romo assisted Henry Martín on the opener and then scored his own to either side of a Lee Dong-gyeong goal to put Mexico up in the opening thirty minutes. Sebastián Córdova added a penalty shortly before halftime, but Lee Dong-gyeong pulled back another at the start of the 2nd half to keep South Korea in touching distance. It was a false reprieve. Córdova fed Martín on a free kick and then scored a stunner of his own to put Mexico three ahead with just over an hour played. Each side had another late goal, but the game was over. Mexico would go on to clinch a deserved bronze medal after a narrow semi-final defeat to Brazil, reversing their group stage loss to Japan in an entertaining bronze medal match.
Thu. August 5th Australia 3 – United States 4 (Kashima, Women's Bronze Medal Game) Peacock highlight. Bronze medal matches are definitely more significant than other third-place matches, but the US team certainly seemed to be playing with a freedom they hadn't previously demonstrated in the tournament. With a 2nd consecutive gold medal off the table, it became a night for senior icons to shine. 36 year-old Megan Rapinoe kicked things off with an Olimpico and a stunning volley on either side of Samantha Kerr's 6th goal of the tournament (this despite having played four of her six games against semifinalists) to give the US a first half lead. 39 year-old Carli Lloyd added another in 1st half stoppage time and then completed her brace shortly after the restart, setting a US record with her 10th goal in the Olympics. Almost immediately, Caitlin Foord pulled one back and Kerr hit the post with a header that would have narrowed the US lead to one with over thirty minutes remaining. But it wasn't to be. Late substitute Emily Gielnik would score a beautiful long strike at the end of regulation, but by that point the United States already had one hand on the bronze.
Sat. August 7th Spain 1 – Brazil 2 (Yokohama, Men's Gold Medal Game). The final of the Men's tournament was a lively game between the two best men's teams. Matheus Cunha put Brazil ahead in 1st half stoppage time, after Richarlison had missed a penalty attempt off a foul on Cunha by keeper Unai Simón. Richarlison hit the underside of the crossbar early in the second, missing a chance to double Brazil's lead. Spain took advantage at the hour mark, Mikel Oyarzabal finishing a lovely team goal to equalize. Spain looked more threatening at the end of regulation, but couldn't finish the game off. In extra time, Antony fed late substitute Malcolm on a counter-attack, and he blew past the opposition to score the winner in a fine gold medal match.